On Tour with
Prism Book Tours
.
by Tyson Clarke

MG/YA Fantasy
Paperback & ebook, 304 pages
October 19th 2015
Upon the shores of the Laughley Sea, in the shadows of the jagged Northland Mountains and not so far south as the blistering Aronee Desert, there exists a land of lush forests and golden plains. This land is known as Lynsid, a once great nation that has suffered through more than a decade of demoralizing wars. The brothers Tevanon and Kensic were born to Lynsid like their parents and grandparents before them. They know no other life and have never been outside the borders of their homeland. Lynsid, however, is on the verge of collapse and rumors of a Vlagen invasion spur a mass migration. At first, the brothers have no intention of leaving their birthplace, but soon enough they have no choice and find themselves on the trail to a land called Turlot where their Great Uncle Welksley resides.
At just thirteen-years-old, Tevanon is already highly skilled in swordsmanship, and his nine-year-old brother Kensic is mentally gifted. These attributes are useful, but the journey to Turlot will test not only their brawn and brains, but also their faith and tactfulness. The brothers learn quickly the world is filled with endless adversity. Treachery is in plain sight, evil sorcery is silently stirring, and an immortal army is lying in wait! If the brothers wish to survive, they must be vigilant, they must be brave, and they must believe in themselves.
Excerpt:
Both Tevanon and Kensic knew what that meant. It meant the members of the Elite Guard of Detoa had been hijacked and the jewel stolen. Disappointed by this unexpected news, the brothers found a nearby inn where they could stay for the night. The main entry led to a dimly lit common area with various tables set around a large circular hearth. It was a place for eating and drinking and being merry. On this afternoon, though, being merry was not part of anyone's demeanor. Several of the tables were occupied, but there was little conversation, and of that, it was soft mumblings so as not to be heard by others. Tevanon quickly identified the innkeeper's counter and started toward it. He found a minor obstacle in a man sprawled across the floor, but he and Kensic easily stepped over him.
"What is wrong with him?" asked Tevanon.
The innkeeper was a rugged looking woman with light brown skin like that of a deer's fur. She wore men's clothing, leather pants and a brown tunic, and her long black hair was tied behind her head. "He got into it with a bigger man." Her voice was deep, her tone blunt. "And he didn't fare so well."
"You boys lost?" Her tone was condescending.
"Earlier, yes," answered Tevanon. "Now, no. But we are in want of a room for the night."
"One night is ten gold, paid up front."
Tevanon laid the gold on the countertop, and the innkeeper's eyebrows lifted with surprise. "I did not expect you'd have the money," she said as she collected the coins.
As the woman twitched defensively, Kensic spoke up in an attempt to diffuse the tension. "My brother meant only that it is not wise to judge a person by his appearance."
It worked and the innkeeper smiled. "Wise words, young man. My name is Mahrosh. Can I get you boys anything to eat?"
"I am rather hungry," said Kensic.
"The rabbit stew is quite good," said the man sprawled on the floor.
The brothers turned and much to their disbelief it was Avor, albeit, a rather swollen faced Avor.
"How is it you're alive?" asked Tevanon.
"Barely, and for more reasons than those that are obvious. I assume you know about the jewel?"
"We didn't see it at the festival so we assumed the worst!"
"It was stolen by a troop of knights. There were twenty-one of them, each highly skilled in fighting. They took out our archers from afar then rode up on us; it was a slaughter."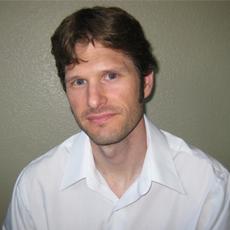 Tyson Clarke
attended San Jose State University where he studied creative writing and film production. Post graduation, he found success as a technical writer then pursued other interests before rediscovering his passion for writing stories with encouragement from his wife and biggest fan.
Website - Goodreads - Facebook
Tour Giveaway
$25 Amazon eGift Card
(open internationally)
Print copy of Tevanon and Kensic: Turlot
(US only)
ebook of Tevanon and Kensic: Turlot
(open internationally)
Ends January 30th
a Rafflecopter giveaway