Author: M. Dalto
Narrator: Amanda Abeillan
Length: 8 hours 20 minutes
Series: The Empire Saga, Book 1
Publisher: The Parliament House
Released: Feb. 3, 2020
Genre: Fantasy

Two thousand years ago, the prophecy of fire and light foretold the coming of the queen empress who would lead the empire into a time of peace and tranquility. But instead of the coming of a prosperous world, a forbidden love for the empress waged a war that ravaged the land, creating a chasm between the factions and raising the death toll of innocent lives until the final, bloody battle.




Centuries later, Alexandra, a 22-year-old barista living in Boston, is taken to an unfamiliar realm of mystery and magic where her life is threatened by Reylor, its banished lord steward. She crosses paths with Treyan, the arrogant and seductive crown prince of the empire, and together, they discover how their lives, and their love, are so intricately intertwined by a prophecy set in motion so many years ago.




Alex, now the predestined Queen Empress Alexstrayna, whose arrival was foretold by the annals of the empire, controls the fate of her new home as war rages between the crown prince and lord steward. Either choice could tear her world apart, as she attempts to keep the empire's torrid history from repeating itself.




In a realm where betrayal and revenge will be as crucial to her survival as love and honor, Alex must discover whether it is her choice - or her fate - that determines how she survives the empire's rising conflicts.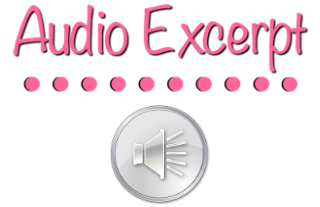 https://www.youtube.com/watch?v=0cFaWJ84P-k

M. Dalto is a Young Adult and New Adult author of adventurous romantic fantasy stories. Her bestselling debut novel, Two Thousand Years, was a 2016 Watty Award winner (Wattpad.com). She has since released two companion novellas, and its sequel, MARK OF THE EMPRESS. Her sophomore release, LADY MUTINY, has been signed with Magnolia Press for publication in 2020.
She was recruited to participate in Wattpad Paid Stories program for serialized authors in March 2019, and has since been invited into the Wattpad Stars program. She continues to volunteer her time as a literary mentor and freelance developmental editor, where she hopes to engage, assist, and inspire new writers through their literary journey.
She spends her days working as a full-time real estate paralegal, leaving her evenings to pursue her own writing agenda. When she's not typing furiously at her computer, she enjoys reading fantasy novels, playing video games, and drinking coffee. She currently lives in Massachusetts with her husband, their daughter, and their corgi named Loki.


Guest Post
Literary inspirations:

Ironically, when I was in school, I hated English and Literature. Whenever I was forced to read something for an assignment, I refused to do it. I just could not force myself to read something that did not interest me, and unfortunately, my English grades showed for it. That was, however, until I was assigned to write an essay on some assign or another, but I was that horrible student who would wait until the very last minute and thrown three paragraphs together and call it a planned assignment. If I didn't continue to get As on my word mashups, I probably would have found a better, and far more studious, way of doing so, but I digress…

The only exception to this was whenever we had to read Shakespeare, and generally, it was only one play a year. But there was something about the Bard that appealed to me to want to know more, and even read additional items in his catalog as time went on, so much so that I was probably the only freshman in high school who asked for The Complete Works of William Shakespeare for my birthday that year. Even still, Shakespeare continues to influence me throughout my writing journey, if only to motivate me to write as much, or as often, as he.

I remember when I was reading through A Game Of Thrones for the first time, and I was amazed at George R.R. Martin's ability to tell a cohesive story through so many characters. Not to mention, his worldbuilding was like nothing I had ever read before. Giving him the benefit of the doubt when it comes to how long it's been taking to get the next book out, his ability to allow a reader to get lost in his words is what's truly most inspiring-- to be able to write such lengthy novels while at the same time have a reader lost track of time while they turn each and every page remains awe-inspiring, at least o me, and still to this day.

An absolutely jump to someone more contemporary is Sarah J. Maas-- she started writing fanfics before she was able to turn her stories into bestsellers. I'm not one for writing fanfiction, but I do know how it feels to pour your heart into a project for so long, only then to see it become something real. Her ability to create characters you want to know is what initially drew me towards her, and her slow-burn romances are truly the basis for the relationships I try to convey through my characters-- not that I want every relationship to be as torturous to the readers, but I would love to have readers as invested in my characters and their stories as the fandoms that follow hers.
Amanda Abeillan has narrated over a thousand hours of audio included in books, educational videos, commercials and more. She loves telling stories and making them come alive for her audiences. She also enjoys singing, playing the piano, and learning French. In her spare time, she can be found watching British panel shows and history documentaries.

Alexandra 'Alex' Ross, Queen Empress Alexstrayna
Alex was a pretty average young woman living on her own in Boston, a Starbucks barista by day until the surprisingly omnipotent stranger, Treyan, takes her away to the Empire. Only there, when she's tested and tried to her limits, is her true potential discovered– and not just because she's the predestined Queen Empress.
Alex moved to Boston when she reached her emotional limits while under her controlling parents' roof. Both having prominent positions within their surrounding community, she felt smothered and often judged for her lack of personal and professional growth.
She claimed a ground-floor, one-bedroom apartment in Boston's North End as her own, within walking distance to her favorite spot, Faneuil Hall. Even in Boston, however, her relationship with her parents remained strained. They always seemed to know what she was doing, when she was doing it , and who she was going it with. Because of this, she tried her best to distance herself from them- the less they knew about her lifestyle, the better.
In her spare time, Alex enjoys the sights and sounds of the city she calls home. Working as a barista, coffee is a passion, and she often enjoys getting lost in a book or two.
Alex remains a realist, even after being swept away to the Empire. Caring and loyal to those who deserve it, she remains quick to lose her temper, especially when she finds herself being forced into situations against her will.
Treyan, Crown Prince of the Empire
Treyan believed he had everything in his life planned for him once the Queen Empress was retrieved and brought to the Empire, but when his banished brother, Reylor, takes it upon himself to thwart the predestined plans, he begins to question everything his life has been built upon.
Treyan was born and raised within the Empire, another realm much different than the world we currently know until it was time to retrieve the Queen Empress, determined by a prophetic dream only to come to the firstborn of the royal line. He was brought up in the ways of the Empire, training in swordplay and the diplomatic arts, which his twin brother, Reylor, by his side. Their mother died when they were younger, heartbroken after their father's disappearance, and the loss of both left a hole in their hearts. Together he and his brother were raised by the Councilor, remembering to rule and live by the Prophecy without question, patiently waiting for the day Treyan would leave to bring the Queen Empress to the Empire.
Charismatic and honorable, Treyan is bound by duty to his Empire more than anything else. He chooses to follow the Annals and believes in the Prophecy of Fire and Light, its power the true ruling force behind the Empire and its monarchy.
He is averse to reading and studying, and quickly dismisses anything that makes him question his personal beliefs, but once he brings the Empress to the Empire, it sets in motion events that will change everything Treyan once believed in, leaving him to now question even himself.

TWO THOUSAND YEARS was originally inspired by the Billy Joel song of the same name, and when I initially began drafting it, it was almost used as an outline of sorts to help move the plot forward while I was writing. The version now is far different than what it was then, but the same essence of what I want to convey remains, with the song that inspired it all still at the hear of my story. As for the remainder of the songs on the playlist, I don't necessarily find songs that fit into certain parts of the story, but rather if I hear a song that I feel could fit a scene, that's when it gets added. Music is a great added benefit to my storytelling, and I hope that's conveyed through this playlist!
https://open.spotify.com/playlist/1UUlB8UbkZjKASJt6oX12D?si=gvChlDa2S4m_vPT__P8oWQ
Author Interview Questions
Tell us about the process of turning your book into an audiobook.

My publisher, The Parliament House, has been amazing in assisting with the creation of the TWO THOUSAND YEARS audiobook. The book itself was published in December 2018 and the process to begin converting it into an audiobook happened soon after. They first sought out narrators who would bring the story to life, and I was able to listen to the auditions as they arrived. The moment I heard Amanda Abeillan I knew she was the voice I wanted to tell my story, and we continued on from there! I'll be the first to admit I was somewhat in the dark when it came to the process for having an audiobook made, but they were my direct line of contact between the narrator and ACX and through them I was given audio clips as the progress continued. It was extremely smooth and soon enough we had the completed audiobook that's now available!

Do you believe certain types of writing translate better into audiobook format?

Was a possible audiobook recording something you were conscious of while writing?

Not when I started writing TWO THOUSAND YEARS, not at all. When I first started writing, I didn't even think it would ever be published, so anything beyond that just seems like it would have been a pipedream. But had I considered it, that one day I would be able to listen to someone else reading my book for others to enjoy-- I feel it might have almost made me more self-conscious. I'm not usually one to read my works out loud, so there's a little bit of impostor syndrome at play here too.

How did you select your narrator?

How closely did you work with your narrator before and during the recording process? Did you give them any pronunciation tips or special insight into the characters?

Were there any real-life inspirations behind your writing?

I was born and raised just south of Boston, Massachusetts, and I've traveled into the city many, many times throughout the years. When I started writing TWO THOUSAND YEARS, with it being the first book I ever attempted to take seriously enough to finish, I wanted to keep the groundwork familiar, or at least as close to home as I possibly could. Knowing exactly where Alex was in Faneuil Hall, knowing how her apartment looked in the North End, imagining which Starbucks she had worked at within the city- these were all comforts to me while I wrote her story.

How do you manage to avoid burn-out? What do you do to maintain your enthusiasm for writing?

The potential for burnout is one of the main reasons I always have multiple projects going on at once. If I need to focus on something in particular for an extended period of time, I often take breaks to work on other side projects, or change up my focus altogether. Maybe I'll begin working on a freelancing editing project or critique, or that's when I may pick up a book and read a chapter or two. Or even better, I'll step away from the projects totally and probably spend too much time scrolling through my Twitter feed. But regardless, it's really having the multiple options that keep me from the burnout and maintain the enthusiasm for what I'm working on, and what's to come next.

Are you an audiobook listener? What about the audiobook format appeals to you?

Is there a particular part of this story that you feel is more resonating in the audiobook performance than in the book format?

If you had the power to time travel, would you use it? If yes, when and where would you go?

If this title were being made into a TV series or movie, who would you cast to play the primary roles?

What do you say to those who view listening to audiobooks as "cheating" or as inferior to "real reading"?

How did you celebrate after finishing this novel?

Not so much finishing the novel (though it was the first time I ever successfully completed NaNoWriMo, which was a celebration in and of itself), but when I was finally signed on to publish I remember we popped open a bottle of champagne, my daughter bought me flowers, and we went to The Cheesecake Factory where I ate too much food… but it was worth it!

What gets you out of a writing slump? What about a reading slump?

The main thing that gets me out of a writing slump is reading, or playing video games, or really anything else that isn't writing. I think that my refocusing on something other than my own words, and even better someone else's, I can give that part of my mind a rest, and almost allow it to heal, while I focus my attention on other things. Soon enough, the desire to create returns and I'm almost refreshed when I'm ready to write again.
I think the same can be said for a reading slump, though I do find it harder to escape it than with writing. For example, if I've just finished a really good book- like, we're talking about a book that has left me speechless once it finished and I'm staring into space trying to process what I just read- it's going to take me a long time to not only come down from that but to find another book to top it. And even then, the only way I'd even begin to move on from that impact would be to read the same book again. And again. Until I was ready to mentally and emotionally move on. Another time is when I've started reading a book that just doesn't entertain me- rather than putting it aside, I will make myself finish it, but at the same time I'm dragging my feet in doing so and it's keeping me from better enjoying another book, and the whole process of reading seems to become a chore more than an enjoyable pastime.
In your opinion, what are the pros and cons of writing a stand-alone novel vs. writing a series?

As someone who has a very difficult time keeping books self-contained, I can find many benefits to writing a series and can tell you why it's so hard to write a standalone. For example, TWO THOUSAND YEARS was supposed to be only one book, but as I continued to write, I feel in love with the characters and their world and I selfishly didn't want it to just end, so I wrote the next book. And the next one. And the next one. And then the companion novellas in between, and the next thing we know, a should-be standalone has become an eight-part series. So the benefits of a series are definitely being able to keep your reader invested in a world knowing there will be more to come beyond the first book you provide them. The cons are maintaining the story you want to tell throughout various novels in addition to keeping each storyline new and fresh while also trying to introduce new characters that contribute rather than feeling like a plot device. For a standalone, your story is finite- there's a defined beginning, middle, and end, however, the hardest part is making sure you remain within those parameters, or else you'll end up like me...

Have any of your characters ever appeared in your dreams?

What's your favorite:

Food: I love pizza- anything from cheese to meat-lovers to Hawaiian. Just please don't put mushrooms or anchovies on it and I'll pretty much eat any kind you put in front of me.

Song: Semi-Charmed Life by Third Eye Blind

Book: A Court of Mist and Fury by Sarah J. Maas

Television show: LOST

Movie: Empire Record

Band: COUNTERFEIT.

Sports team: Boston Red Sox

City: Boston, you're my home!

Are any of those things referenced in appearance in your work?

What bits of advice would you give to aspiring authors?

Write for yourself. Always. As a writer, you are the most important contributor to your story because no one else can tell it but you. It might seem tempting to want to appeal to the masses, to write what you think someone else would want to read, or what you think an agent could sell best on submission, but at the end of the day, it's still your story. You need to take that step back and consider if it's something you truly want to write. It's not easy- none of the process is- but it all starts with you, and your heart, and your desire to share something unique and amazing with the world. But only you can do it, and if you begin to take into account anyone but yourself, the heart and life behind your creation begins to fade, and that's the one thing you want to ensure continues to burn the brightest throughout the entire writing process.

Do you have any tips for authors going through the process of turning their books into audiobooks?

What's next for you?

I'm currently working on finishing up the remainder of The Empire Saga series, with content edits for Book Three, BEGINNING'S END, due back to my editor at the end of March. But like I said, I enjoy having multiple projects at the same time, so my co-author and I are also working on drafting a new magical prison story set to be featured in a boxset releasing in April. And then, to add to all that, I just recently signed a brand new New Adult dark fantasy demon hunter love story title CUT TO THE BONE to be released in Summer 2021 from Filles Vertes Publishing, and that's just the stuff I can talk about! There's always something new and exciting to look forward to, otherwise, I think I'd get very bored very quickly.


Plugging you into the audio community since 2016.
Sign up as a tour host
here.